Supply In Demand
MasterKraft gym and fitness equipment is not only engineered for superior quality and performance, it's designed for functional use in any space, from large commercial fitness centres to private gyms. We therefore supply the gamut of customers who demand premium performance.
We oversee every aspect of design and manufacture as passionate fitness professionals and deeply experienced business people. With our guidance, all MasterKraft customers get the right equipment for their needs, making clever use of available space for optimal usability.
Why MasterKraft - 9 Powerful Reasons
Quality
Full range of fitness equipment that boasts premium design & functionality.


Endurance
Fitness equipment built to outperform & outlast other fitness brands and meet the extreme physical demands of serious gym environments.
Values
Dedicated teams that understand & respect gym operators, and respect our company values of fairness, transparency, integrity and accountability.
Bespoke
Inhouse engineers and designers customising equipment for steel & other manufacture.
Masterkraft & Custom Branding available.


Experience
Key personnel that know the fitness industry, can service its needs & supply equipment globally (19 years of importing & exporting experience and proven global capabilities).

Competitive Advantage
Strong relationships with international suppliers and partner factories that help our customers maximise profits, rebates & expedite growth.


Full Service
Supply & Logistics, Quality Control Management, Warranty Claim Management, Quick Warranty Turnaround Time, Stock Consolidation, Global Stock Holding, Inhouse Engineers, Custom Design & Branding, Admin & Finance Management, Online Ordering & Payment Portal.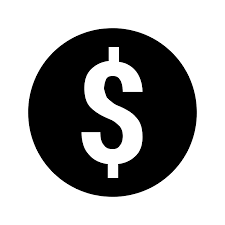 Tailored Pricing
Pricing structures and equipment options aligned with customer budgets & service requirements:
Agent FOB – pricing that allows us to compete with Chinese Agents. Full containers delivered direct.
Full Service – we coordinate all aspects of supply and logistics globally including warehousing client stock locally.
Logistics
Global delivery via streamlined processes, stock consolidation from over 30 partner factories, central warehouse facilities in China and specialized Customs & Forwarding agents, resulting in reduced warehousing, freight & labour costs delivered direct to the franchisee's door.
Enquire
If you require premium-quality, high-performance gym and fitness equipment, we invite you to get in touch today. We'll be only too happy to discuss your specific needs.
Contact Us